Best Practice in Feedback & Complaints for Aged Care
For every person who complains, 26 others typically remain silent. Tell Touch proactively captures instant feedback and spotlights issues before they fester into costly, time-consuming, resource-intensive problems. It's an early warning system that improves operations and makes compliance painless.
Schedule A Demo 15-minute Zoom call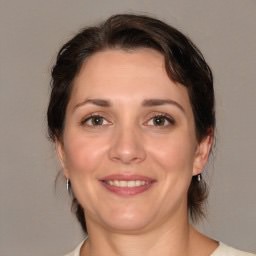 A much more proactive approach than surveys
JL, CEO
Aged care facility in Victoria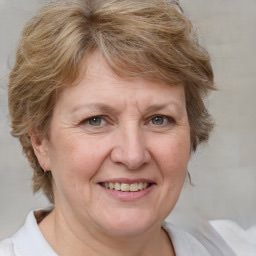 Simple-to-use, easy-to-access and high-level reporting
LD, Operations Manager
Multi-site Aged Care provider
In aged care, information is king, and Tell Touch provides this!
MSS, Executive Manager
Residential Aged Care home in WA
Instant
Feedback & Complaints

Solution
Consumers & Representatives can submit feedback in one of 80 languages through:
An in-home kiosk (residential only);
A mobile app; or they can
Scan a QR code and submit a web form.
Tell Touch system (hosted in Australia) receives the feedback and:
Auto-assigns it based on customizable rules (e.g. if food-related, assign to the chef);
Maps it to the Aged Care Quality Standards;
Sends reminders if/when overdue; and
Analyses and escalates if serious (e.g. SIRS).
Manager is notified by email or SMS. They then sign in to the dashboard to:
Reply (representatives get copied in);
Post an internal note;
View previous correspondence; and
See reports highlighting areas needing attention.
Does your Feedback & Complaints System Comply?
Standard 6 of the Aged Care Quality Standards requires providers to demonstrate that feedback and complaints are "encouraged and supported", there is "open disclosure", and responding actions are "appropriate".
Paper Forms
The paperwork required to demonstrate compliance makes this practically impossible. It's also difficult to spot trends to add to your PCI.
Risk Management Tools
To demonstrate compliance, the manager must manually enter all correspondence which is time-consuming and not terribly practical.
Survey Tools & Scheduled Audits
If relying on surveys or audits to identify issues, it's too late to take "appropriate action". You can't undo a broken hip!
Staff undertaking a survey isn't consumer engagement.
Web-based Feedback Tools
These tools do not "encourage and support" the many people that aren't tech-savvy or don't have Internet access.
Further, the forms are often hard-to-use and long-winded.
Retail Feedback Tools
Modified retail tools don't meet open disclosure requirements and often don't meet health data privacy and security obligations.
Tell Touch
Simple, easy-to-use, accessible system. Continuous live data allows you to engage with your consumers, deliver better care and demonstrate compliance.
" An ounce of preventions is worth a pound of cure. "
Benjamin Franklin
Address issues before they fester
Operate more efficiently
Happier consumers, families and staff
Better word-of-mouth
Easier to attract new consumers and staff
The average home can save
$120,000
per year
This value is based on modelled cost savings when implementing Tell Touch in an average 100-bed facility. Factors include:
Marketing spend
Staff absenteeism
Staff turnover
Staff quality/efficiency
Legal fees - External complaints
Legal & consultant fees - Non-compliances
Legal & consultant fees - Sanctions
Fines if sanctioned
Government Grants

Now

Available
Numerous providers have funded Tell Touch through grants.
The Department of Health and the Commonwealth Home Support Programme (CHSP) are providing grants (GO5672) to "address gaps in service delivery and trial and implement new and innovative service delivery models". Contact us to find out more.