Best Practice in
Feedback & Complaints

for Home Care
1
Improve the quality of care
2
Improve the profitability
Key Features
Mapped to the Aged Care Quality Standards
SIRS notifications ensure compliance
Accessible in 80 languages
Available 24/7. Anywhere. Anytime.
In-depth yet simple reports help spot trends
Unparalleled Industry Experience
We're experienced Aged Care nurses, managers and consultants having each worked in aged care for over 20 years. We looked at feedback systems from other industries but none of it did what is needed. We've designed Tell Touch explicitly for home care and aged care.

Christine Brodrick
Co-Founder

Diana Cooper
Co-Founder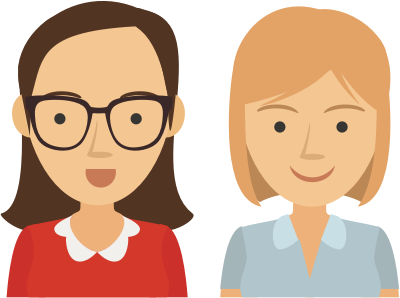 Catch Issues before they get to the commission
Tackle issues before they fester. Anecdotally, the reporting of almost all issues to the Aged Care Quality and Safety Commission could have been averted if there was better communication and it was addressed earlier.
Q.

Can the elderly access Tell Touch?

A.

Yes
70% of feedback is submitted by family. Regardless, government research from May 2018 suggests that nearly two thirds of Australian between 70-79 and over one-third of those over 80 have a smart phone. These figures have been increasing rapidly over the last few years.
Anecdotally, we are seeing that the average home care consumer is becoming more and more technically capable.
Government Grants

Now

Available
The Department of health and the Commonwealth Home Support Programme (CHSP) are providing grants (GO5672) to "address gaps in service delivery and trial and implement new and innovative service delivery models". A number of our customers have successfully funded Tell Touch through the grant. Contact us to find out more.
3 reasons why Tell Touch is now a
must have
Address the recommendations delivered in Royal Commission into Aged Care;
Meet the new regulations of the Aged Care Quality and Safety Commission; and
Competition is increasing quickly. You need an edge.
Practically, you can't do this without a digital feedback and complaints system. You won't find a better system than Tell Touch.
Deliver Better &
More Efficient