Best Practice in
Feedback & Complaints for

Retirement Villages
1
Listen to your customers and address their issues
2
Receive more word-of-mouth referrals
Key Features
Kiosks in the foyer for easy access
Super easy-to-use mobile apps
Accessible in 80 languages
Available 24/7. Anywhere. Anytime.
In-depth yet simple reports help spot trends
Increase Occupancy
2018 research by PWC found that the average occupancy was 89% retirement villages in Australia. This is compared to an historical sector average of 94%. While 25% operators are at or near capacity, the other 75% of operators are really struggling with sales.
Tell Touch helps retirement villages become more consumer-oriented. The precess is logical:
Listen to your customers,
Address their issues,
Deliver a better offering,
Receive more word-of-mouth referrals,
Increase occupancy.
The Time Is Now
20th Century
Paper-based feedback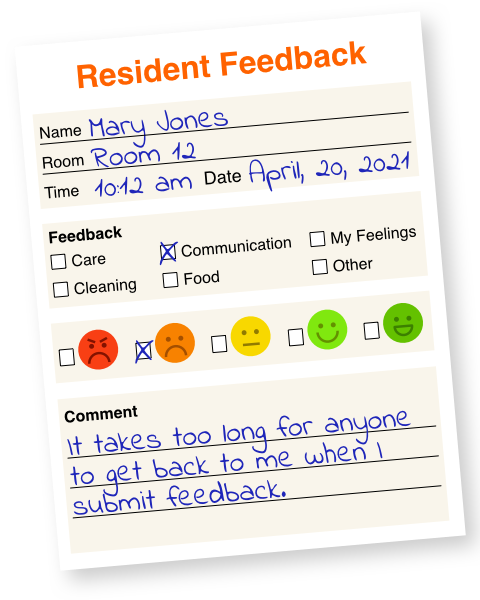 21st Century
Full digital solution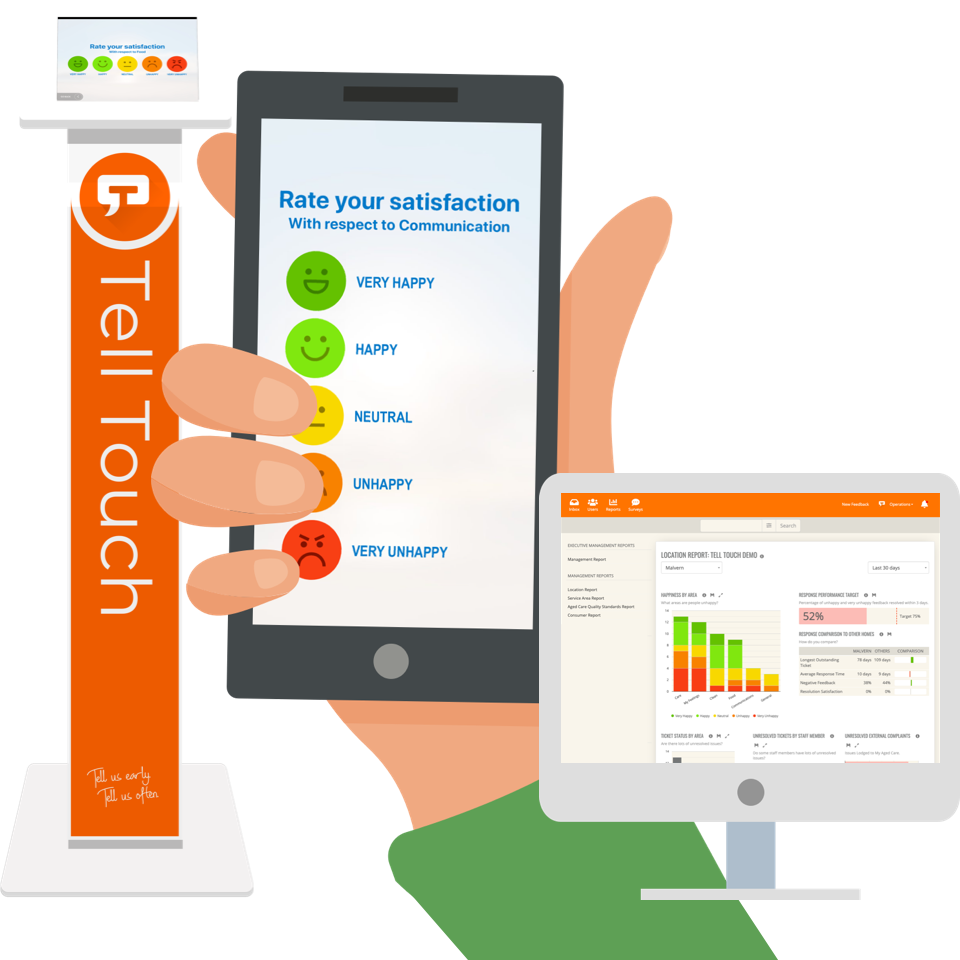 70% of feedback is submitted by family. Even so, Tell Touch is ...
So easy a
93-year-old
can do it